Since 1983 we have been running Professional Training and Orientation courses financed by the Tuscany Region with Community funds. The courses have trained professionals both in film-television techniques (direction, photography, editing, sound, camera control, radio-television journalism) and in multimedia production and computer science applied to the field of cultural heritage. The activities, carried out in our spaces in Pisa, have been made in collaboration with the Cinema, Music, Theater (CMT) Major of the University of Pisa and in collaboration with the CRIBECU (center for computer science research on cultural heritage) of the SNS of Pisa.
From 2001 to 2003 we designed and created a training chain with funding from the Province of Pisa as part of the European Social Fund, divided into three Professional Training Courses thanks to which it was possible to start an experimentation laboratory on new technologies and new communication languages and network transmission. In this context, with the partnership of the SerRA Center of the University of Pisa and the Department of History of Arts of the same University, a University WebTV prototype was created.
L'attivitÀ di insegnamento
We have supervised the creation of Professional Training Modules and Shooting and Editing Workshops for the Cinema, Music, Theater (CMT) Major of the University of Pisa. The teaching activity on audiovisual disciplines also took place through updating courses, orientation and professional training held on behalf of the public administrations of Lucca, Florence, Livorno and Massa.
Articles on training courses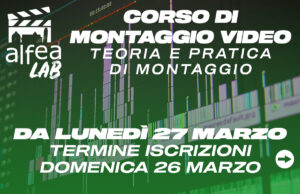 Il corso sarà tenuto da Andrea Ciacci, ideatore e montatore di trailer per società come Filmauro, 01 Distribution, Medusa e Lucky Red. Il corso si svolgerà a partire dal 27 marzo 2023 nella Sala Sammartino in Via San Martino, 63 a Pisa.
»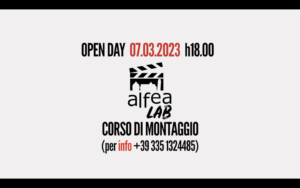 Vieni a trovarci in via San Martino, 63 per l'Open Day del corso di montaggio tenuto da Andrea Ciacci martedì 7 marzo alle ore 18.00. Il corso si svolgerà a partire dal 20 marzo, due lezioni a settimana per un totale di 30 ore.
»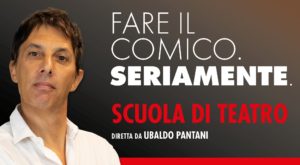 Ubaldo Pantani, scholar of Giorgio Albertazzi and for years main character on TV with comedy programs on Rai and Mediaset networks, reaches Arsenale to teach how to "be a comedian, seriously".
»